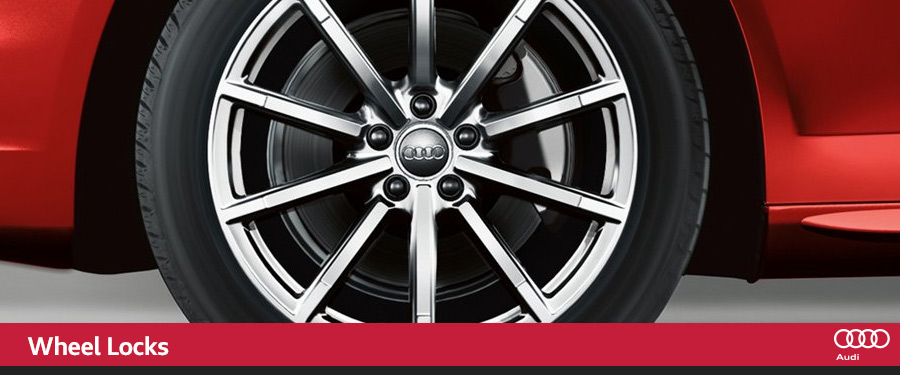 Genuine Audi Wheel Locks in San Diego, CA, Serving La Jolla & University City

Genuine Audi Wheel Locks, available from Audi San Diego in California ‐ serving La Jolla and University City ‐ leave you with a feeling of security whenever you have to part ways with your model.

When you install a set of Audi Wheel Locks, you give yourself the peace of mind that your vehicle is virtually theft-proof. Each lock uses a freely rotating ring that prevents them from being opened without the proper adapter, which is included in your purchase, along with the four locks, four bolt caps, a cap tightening tool, and two code cards that give you sole access to the locking and unlocking mechanisms.

Note: The maximum torque for alloy wheels is 80 ft.-lbs. and impact tools are not recommended.