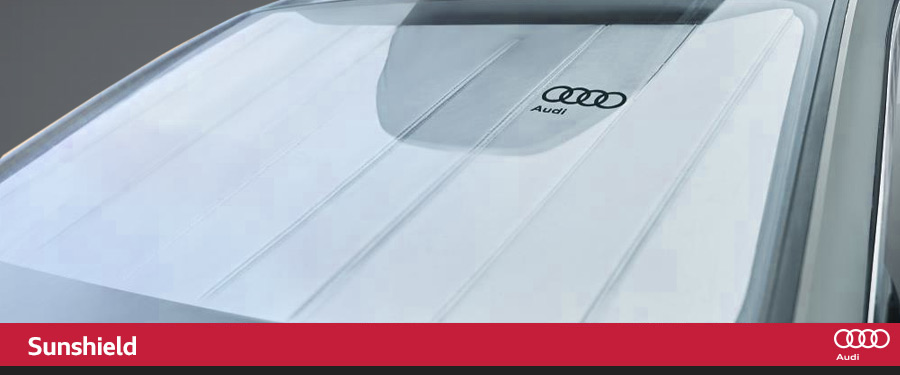 Genuine Audi Sunshield in San Diego, CA, Serving La Jolla & University City

Protect your Audi's interior quality from heat and material-damaging UV rays with a Genuine Audi Sunshield, available at Audi San Diego in California ‐ serving La Jolla and University City.

Preserve the aesthetic of your Audi's luxury interior by protecting it from intense and damaging UV rays that fade surface materials. In addition to maintaining the appearance of your vehicle's cabin, sunshield installation helps maintain cooler internal temperatures during hot weather and the summer months. When you're ready to drive, the shield is easily folded and stored for your convenience.