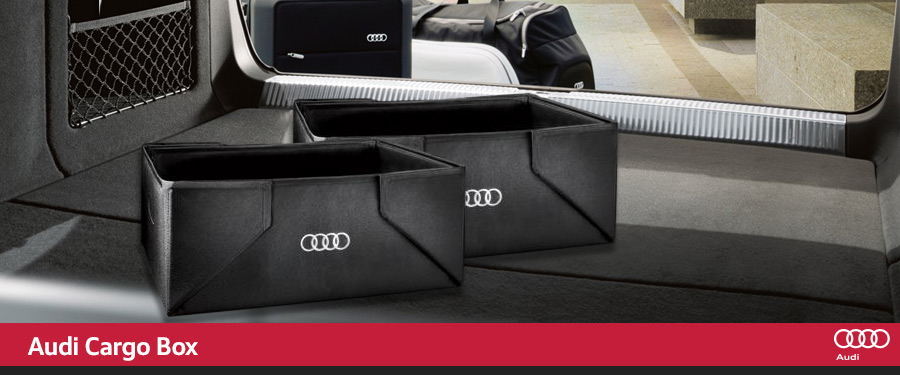 Genuine Audi Cargo Box in San Diego, CA, Serving La Jolla & University City

The Genuine Audi Cargo Box, available at Audi San Diego in California ‐ serving La Jolla and University City -keeps everything securely in its place and delivers a little order to your busy life.

Don't let the pieces of your day roll around your Audi's trunk. Using a system of strong velcro securements, the Audi Cargo Box offers economical storage solutions for your loose items. Made of an easy-to-clean black polyester material, each cargo box measures approximately 18.5 inches long by 13 inches wide by 7.75 inches high and holds up to 32 liters. When not in use, boxes fold flat for simple storage and are easily cleaned with most common household cleaning agents.