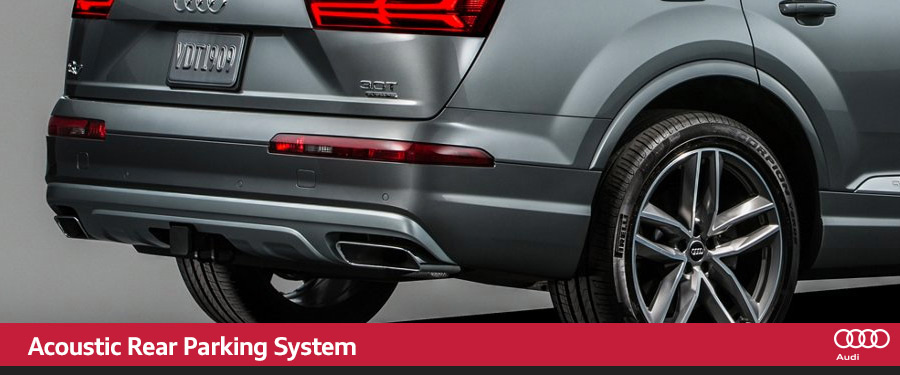 Genuine Audi Acoustic Rear Parking System in San Diego, CA, Serving La Jolla & University City

The Genuine Audi Acoustic Rear Parking System, available from Audi San Diego in California ‐ serving La Jolla and University City ‐ uses its intelligent setup function to let you backup with confidence.

Installation of the Audi Acoustic Rear Parking System not only delivers extra peace of mind while you're reversing your Audi, but also helps ensure your safety and that of those around you. The system includes four highly sensitive object-detecting sensors that scan your vehicle's perimeter to detect oncoming or stationary objects. An audible warning will emit while you reverse as you approach an object, its pace quickening the closer you are.

The system also features an intelligent setup function that differentiates between benign objects and ones that can cause actual harm to your vehicle, giving you all the more confidence to reverse.