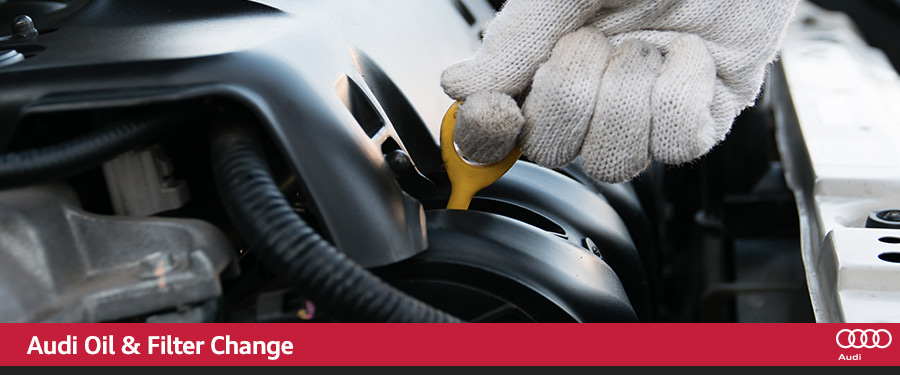 Audi Oil & Filter Change Service in San Diego, CA, Serving La Jolla & University City
Keep your Audi's engine working in perfect order with regular premium oil and filter changes from the Service Center at Audi San Diego in California ‐ serving La Jolla and University City.
Your Audi's engine is composed of numerous intricate, moving metal parts that spring to life when you activate the vehicle's ignition. Without proper lubrication, those metal parts begin suffering from damaging heat and friction, ultimately harming engine health and vehicle efficiency. With regular engine oil and filter replacements from the Audi San Diego Service Center, your vehicle will enjoy refreshed oil and deliver optimized performance.
Our Service Center uses only the highest quality oils and filters, making sure to match your specific Audi's model and year with the duo that's most beneficial to its overall performance. To schedule your next appointment with the Audi San Diego Service Center, contact us at 866-981-2165.