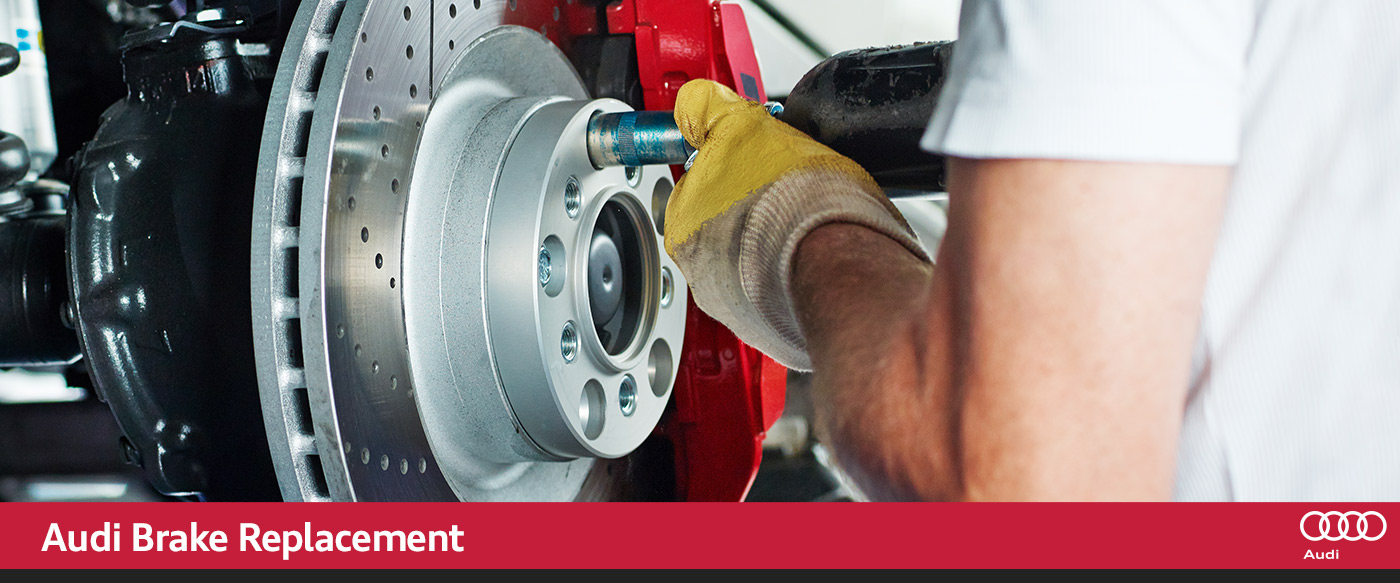 Audi Brake Service & Repair in San Diego, CA, Serving La Jolla & University City
Vehicle safety is paramount and it all starts with optimal stopping power. Visit Audi San Diego in CA ‐ serving La Jolla and University City ‐ for Audi brake service and repair from our Service Center.
Functioning brakes are essential for your personal driving safety, as well as the safety of those around you. Luckily, the signs of brake deterioration are often apparent and give you time to schedule an inspection or replacement. A squealing noise that emits from your vehicle when you press the brake pedal is one of the most common signals of brake wear, as well as a feeling less resistance against the brake pedal and your foot, or vibrations in your steering wheel.
These indicators mean that you should have your Audi's brakes inspected as soon as possible by the technicians at Audi San Diego's Service Center. The longer you drive with worn brakes, the thinner your vehicle's brake pads become, which puts the rotors in contact with the metal brake components. This results in damaging friction and heat that can lead to expensive future repairs. At Audi San Diego, our Service Center technicians use only the highest quality, manufacturer-approved brake pads and rotors, ensuring your safety and that of your fellow drivers. Visit today or book your brake service appointment online.