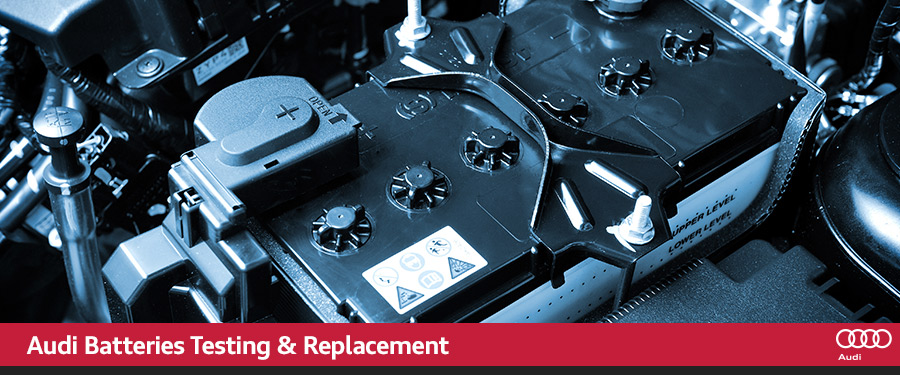 Audi Battery Checks, Replacement, & Service in San Diego, CA, Serving La Jolla & University City
When your Audi needs its battery inspected or serviced, visit Audi San Diego in California ‐ serving La Jolla and University City ‐ where our Service Center technicians bring new life to your vehicle.
While inconvenient, battery failure typically makes itself conspicuous enough for drivers to schedule service appointments before they're left stranded. Signs that your vehicle may need a new battery include dimmed headlights and interior electronics, as well as slow engine starts. When you schedule an appointment with our Service Center techs, they are able to properly diagnose battery issues and perform replacements when necessary.
Not only can they inspect, repair, and install batteries, our technicians can also teach you the signs of battery failure, as well as efficient driving habits that extend the life of your vehicle's battery. When the time comes for a battery replacement, our Service Center uses only manufacturer-approved parts, ensuring your Audi's maximum performance. Visit today, or call 866-981-2165 to schedule your battery checkup.